Canadian Whisky News
Vol. 7 No. 4 September 5, 2018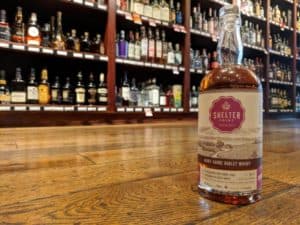 "Two new Shelter Point whiskies, both exclusive to The Strath liquor store in Victoria are well worth hunting down. Shelter Point is really coming into its own and The Strath has picked two of its honeyest honey barrels to release as single-cask whiskies. A Classic Single Malt distilled in 2011 and an Avant-Garde Barley from 2013 are both bottled at 57.3%.
Look for typical lush malty notes in the Classic, underscored by baking spices, citrus fruit and fresh bread. Avant-Garde Barley matured in a Vancouver Island blackberry wine barrel, bursts with jammy fruit, toasted grain and citrus hints."
Courtesy of Davin de Kergommeaux