Shelter Point Hand Sanitizer: It's our way of helping.
We're proud to join distillers across Canada in doing our part to fight the Covid-19 pandemic. At Shelter Point Distillery, we're making use of our experts and facilities to produce an alcohol based hand sanitizer solution, approved for topical use. It has been carefully crafted to follow the strict guidelines of the World Health Organization. Material Safety Data Sheet.
To support our local community, we offer discounts on sanitizer when you pay at the distillery.
We offer free shipping on orders over $89 for Shelter Point Sanitizer: 750ml.
Shelter Point Hand Sanitizer: 20 litre
$99.99 + tax
Please email [email protected] for discounts and shipping rates for orders of 5 or more.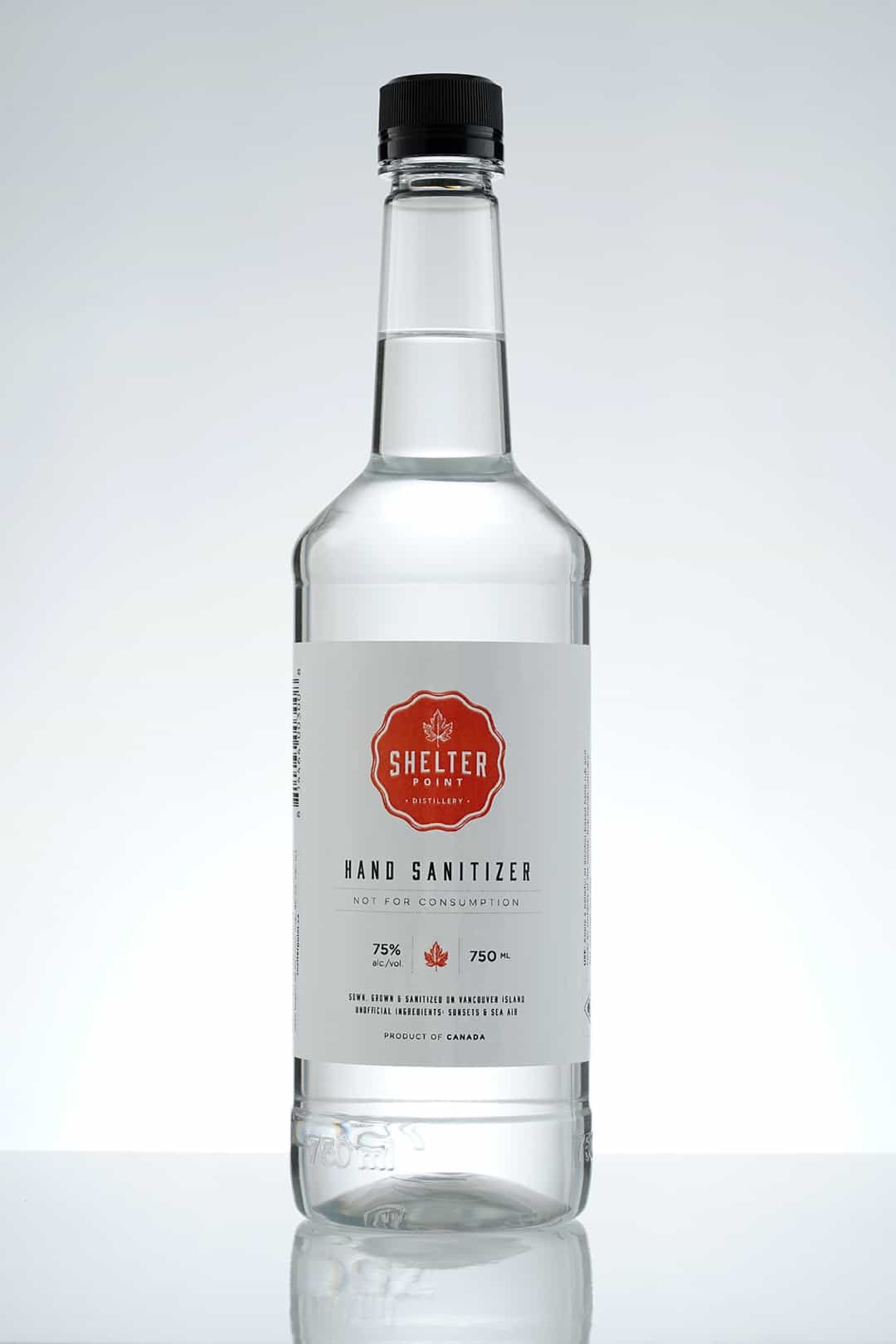 Shelter Point Hand Sanitizer: 750ml
Case of 6 bottles
For BC residents, you can add a bottle of our premium spirits to your order to qualify for free shipping.
$69.95 + tax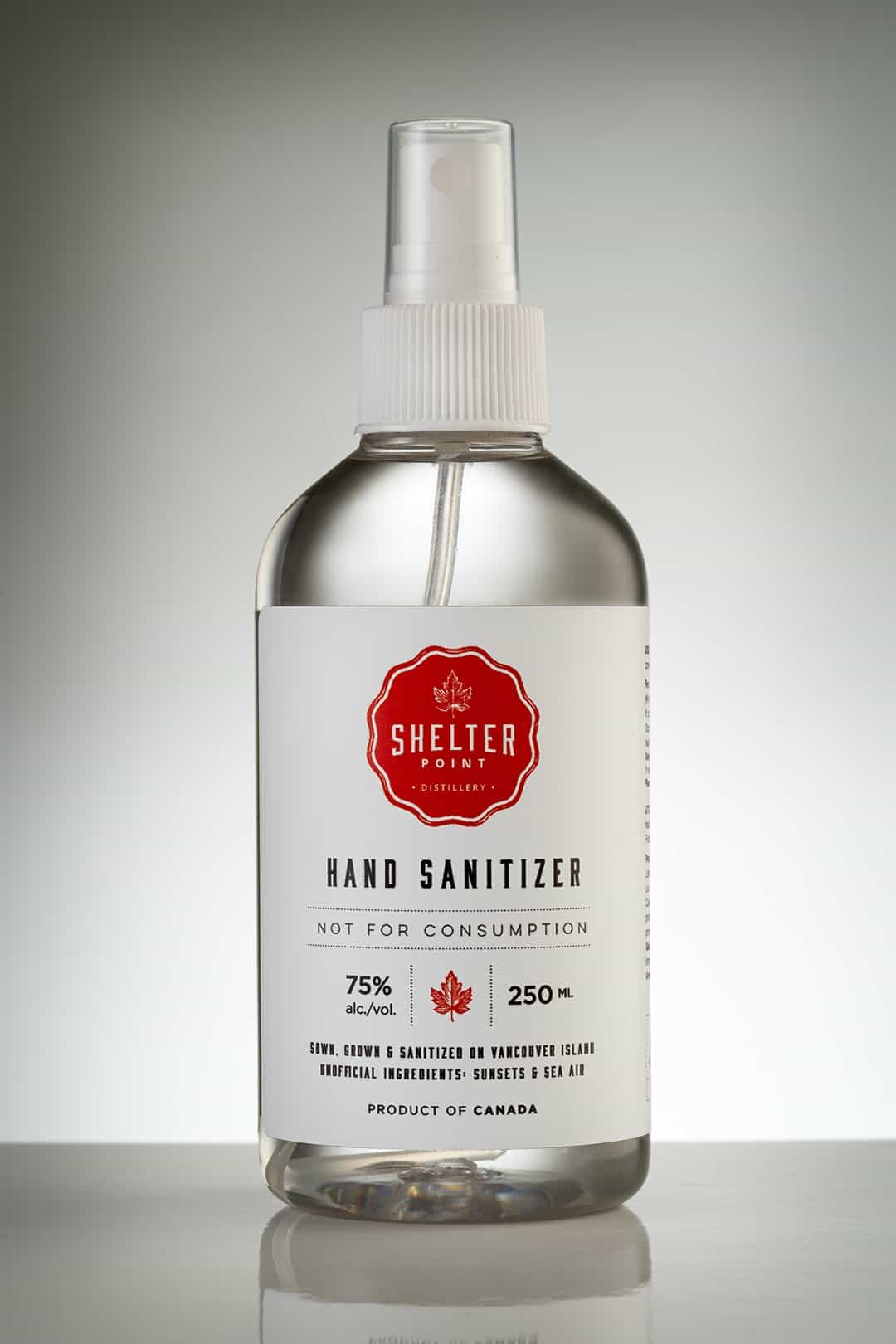 Shelter Point Hand Sanitizer: 250ml
Available only at the distillery
$4.76 + tax
Sign up for Shelter Point email updates and you'll always know what's happening first.
Contact Shelter Point Distillery
4650 Regent Road Campbell River, BC V9H 1E3 Canada 1.778.420.2200 Email